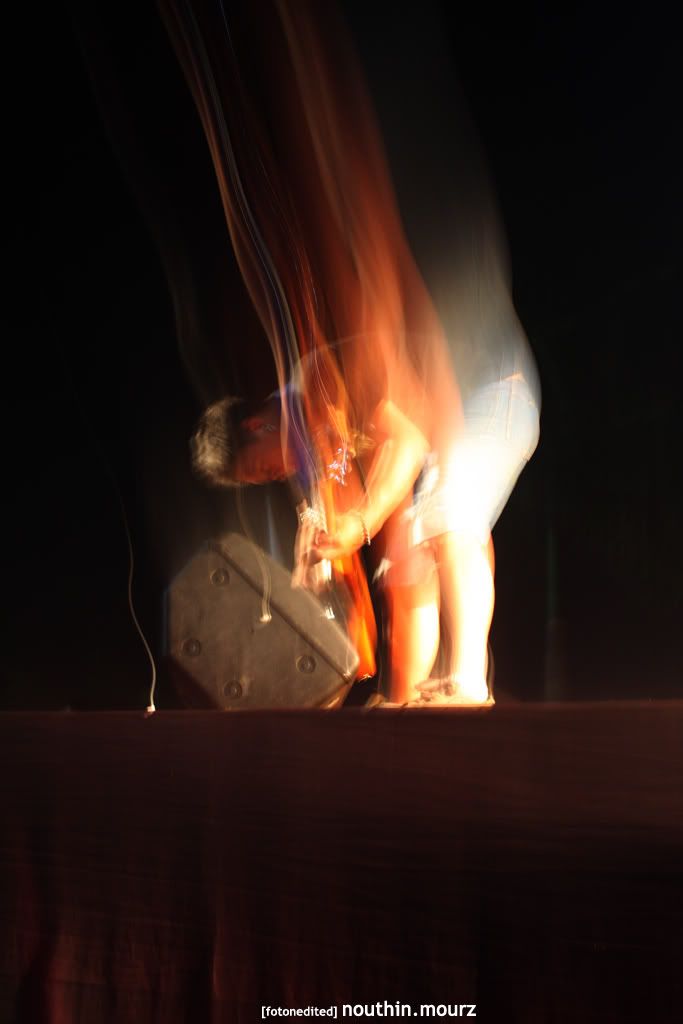 Akhirnya Captain Jack dapat memuaskan Jackers di Pontianak pada tanggal 02 Mei kemarin.
Acara bertempat di Polnep (Politeknik Negeri Pontianak), acara berjalan dengan sangat baik.
Acara ini terselenggara baik karena kerjasama dari panitia yang solid dan juga para Jackers
Pontianak sendiri yang membuat Captain Jack tetap prima untuk "menghajar" 11 LAGU !!!
Dari 11 lagu tersebut, CJ membawakan 4 lagu baru yang akan di rilis di album "Fall Of Concept"
(don't miss it)...
Selain konser di Polnep, pada tanggal 02 Mei siang Captain Jack juga mengikuti acara wawancara
di stasiun TV lokal Pontianak yaitu Khatulistiwa TV pada acara "Request Jaak", acara berlangsung kurang lebih
2 jam tersebut diisi dengan request video klip dari penonton televisi dan juga tanya-jawab dengan personil Captain Jack
secara langsung.
Tak ada kata-kata yang bisa diucapkan selain kepuasan acara ini dapat berlangsung dengan baik, dan
Captain Jack berharap dapat memuaskan Jackers di kota-kota lain.
See our next perform....
Get the news here...
SEE OTHER IMAGE
HERE